Postdoc / Researcher Machine Learning in MR Spectroscopy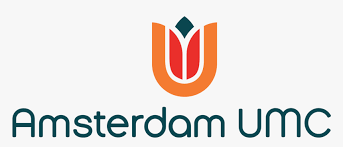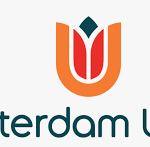 Amsterdam University Medical Centers
Do you want to use your AI knowledge to improve a clinically relevant MRI technique for brain research? Are you interested in signal processing for use in medical image analysis?
Aim of the project:
The aim of this project is to develop deep learning solutions to increase the sensitivity of magnetic resonance spectroscopy (MRS), with a focus on brain MRS.
Convolutional neural networks (CNN) have shown promise for improving MRS data quality. In this project, we will create training sets using simulated model spectra, tuned for magnetic field strength, scanner, sequence and timing parameters. The goal is to develop CNNs for quantitative analysis of spectra, with the goal to improve the sensitivity of MRS in the brain.
What will you work on?
● Generation of simulated MR spectroscopy data for use in AI algorithms.
● Developing AI algorithms (CNNs) to improve sensitivity of quantitative analysis of (dynamic) MR spectroscopy data
About you
* You have a PhD in AI, computer science, data analysis, statistics or medical imaging OR you are a highly motivated MSc student who has successfully finished a master thesis in this field.
* You have expertise in machine learning and artificial intelligence, and of course you have experience in programming (Python)
* You are able to stimulate and initiate collaboration and enjoy teamwork in a multidisciplinary environment
You have a talent for organized and independent work and are accurate, careful and clear in your communication, with an excellent command of both the English language in word and writing.
Our offer
A contract for the duration of the project.
In addition to a good basic salary, you will receive, among other things, 8.3% year-end bonus and 8% holiday allowance. Calculate your net salary here.
Free and unlimited access to our online learning environment GoodHabitz.
Pension accrual with ABP, of which we pay 70% of the premium.
We reimburse 75% of your public transport travel costs and also offer a bicycle arrangement.
About your workplace
This position is supervised by Dr. Petra Pouwels, Dr. Anouk Schrantee and Dr. Sandeep Golla from the Department of Radiology & Nuclear Medicine of the Amsterdam UMC. The postdoc is responsible for all aspects of the research, including creating the training sets, developing appropriate CNNs, and taking the lead in the evaluation and interpretation of the research results.
This project is financed by the Amsterdam Neuroscience research institute.
The project has a duration of 6 – 9 months (parttime of fulltime).
The preferred starting date for this position is as soon as possible. The first round of interviews is scheduled for the end of November. We ask you to take this into account.
For more information about this position, you can contact dr. Petra Pouwels via pjw.pouwels@amsterdamumc.nl or via 020 44 44 592.