Post-doctoral position on stress-pain-brain interactions at Ghent University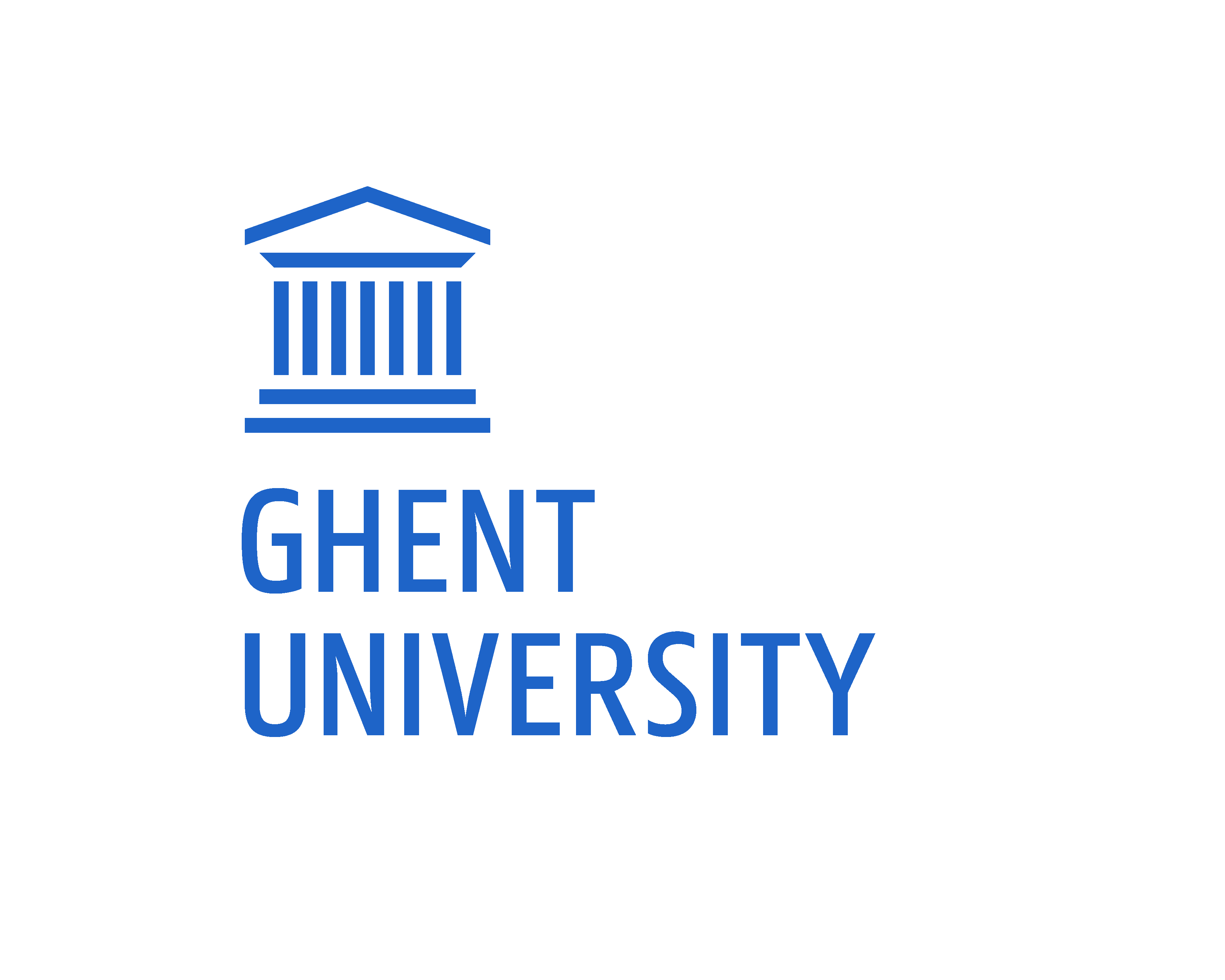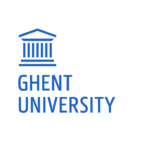 ABOUT GHENT UNIVERSITY
Ghent University is a world of its own. Employing more than 8,000 people, it is actively involved in education and research, management and administration, as well as technical and social service provision on a daily basis. It is one of the largest, most exciting employers in the area and offers great career opportunities. With its 11 faculties and more than 80 departments offering state-of-the-art study programmes grounded in research in a wide range of academic fields, Ghent University is a logical choice for its staff and students.
YOUR TASKS AND ROLE
We are seeking a highly motivated postdoctoral researcher to support the ongoing research projects conducted withing the field of pain at the Department of Rehabilitation Sciences and to coordinate a new project fundamental research titled: 'STRAIN (STRessinpAIN): A comprehensive mapping of stress system interactions with pain and their contribution to extent and chronification of musculoskeletal pain' funded by the Fund Scientific Research – Flanders (Fonds Wetenschappelijk Onderzoek (FWO) Vlaanderen).
STRAIN: You will take a leading role in the overall coordination of the project supporting the project supervisors. You will be tasked with preparing ethical approval for the project and setting-up the study recruitment together with two PhD students. You will overseeing data-collection and supervise two PhD students appointed to the project. Therefore, you will get acquainted with the literature on the interaction between pain, stress and the brain and provide  research expertise which you have you have with at least one of these aspects. You will take the lead in writing the overarching manuscripts which integrate different outcomes from both PhD's to synthesize findings. You will present the research at (inter)national workshops and conferences. You will assist with financial management and writing progress and end reports of the project. Data collection will take place in Ghent, at the Department of Rehabilitation Sciences from Ghent University and at the Ghent Institute for Functional and Metabolic Imaging (GIFMI), both located on the Campus of Ghent University Hospital. Training and analyses will take place in collaboration with the Vrije Universiteit Brussel and Tilburg University. Hence, your main workplace will be based in Ghent at the Spine, Head and Pain Research Unit Ghent from the Department of Rehabilitation Sciences, but you will also be asked to join occasional activities in Brussels and Tilburg.
Department of Rehabilitation Sciences: In addition to your role in the STRAIN project, you will also work together with other members of the Spine, Head and Pain Research Unit Ghent and assist the professors with supervising junior researchers. This will provide you the opportunity to strengthen your research portfolio and to expand and/or extend your appointment through funding applications in which you will be supported. Besides your research activities you will have a (limited) contribution to the teaching and service activities of the Department of Rehabilitation Sciences.
About the STRAIN project
Chronic pain is characterized by immense personal and socioeconomic burden and has the highest prevalence in the musculoskeletal system. There is an urgent need to gain better understanding on factors maintaining and contributing to chronic musculoskeletal pain. One proposed key factor is stress: not only elevated levels of stress, but also the functioning of stress systems and their interactions with pain processing. Yet comprehensive research is lacking. The main objective of this innovative research project is to characterize the stress systems, including their reactivity and recovery, in musculoskeletal pain while taking into account pain duration and extent. The secondary objective is to define the contribution of stress to trajectories of musculoskeletal pain, including chronification and recovery. A mixture of psychosocial, (psycho)physiological and brain measures will be used to assess the stress systems and their interaction with pain processing. A cross-sectional study will compare individuals with local versus widespread and subacute versus chronic musculoskeletal pain, and a longitudinal study will examine the temporal course in individuals with subacute localized pain. The anticipated results will provide crucial insights on the role of stress in the extent of pain symptomatology, and in conferring risk for pain chronicity, and can eventually lead to development of personalized, risk-stratified stress-targeted prevention and rehabilitation strategies.
About the team
STRAIN: The project team comprises a collaboration between Prof. dr. Jessica Van Oosterwijck from Ghent University (UG, Ghent, Belgium and main supervisor of the candidate), Prof. dr. Iris Coppieters from Vrije Universiteit Brussel (VUB, Brussels, Belgium) and Prof. dr. Inge Timmers from Tilburg University (TiU, Tilburg, the Netherlands). Two full-time predoctoral fellows (PhD candidates) and one part-time postdoctoral fellow will be appointed to the project.
Department of Rehabilitation Sciences: The Department has 180 employees. The research of the Spine, Head and Pain Research Unit Ghent at the Department is carried out in different populations ranging from healthy individuals (with or without experimentally induced pain) to patient populations with acute, recurrent or chronic complaints, mostly of musculoskeletal nature and mainly occurring in the area of the spine, the head or more widespread throughout the body (e.g. back pain, neck pain, headache, tinnitus, fibromyalgia, chronic fatigue syndrome). A first line of research focuses on identifying underlying peripheral and central mechanisms of musculoskeletal complaints. We study the possible role of these mechanisms in the predetermination, cause or maintenance of symptoms. Both biological (e.g., anatomical, biomechanical, and physiological), psychological (e.g., cognitive, emotional, and behavioral), and social (e.g., work-related) mechanisms are examined, as well as their interactions. Thus, both brain and muscle structure and function are studied, as well as pain processing and influencing factors (e.g., environmental, personality-related, psychosocial). A second line of research focuses on examining the effects of various interventions for the prevention and treatment of acute, recurrent and chronic complaints. To this end, fundamental, translational as well as clinical studies are conducted. Therapeutic effects are examined of for example exercise therapy, manual therapy, (ergonomic) advice, pain education, management of lifestyle factors (e.g., sleep, physical activity), and multidisciplinary therapy. Outcome measures are of biopsychosocial or socioeconomic nature and are studied using self-reported, performance-based, neurophysiological and biomechanical measures or medical imaging. The research group consists of 6 professors, 3 post-doctoral researchers and 17 junior researchers.
WHAT WE ARE LOOKING FOR
You hold a PhD degree (thesis-based doctorate) in a relevant field (Health Sciences, Neurosciences, Biomedical Sciences, Medicine, Rehabilitation Sciences, Psychology, or a related field). The diploma degree must be obtained by the date of appointment and should be obtained max. 6 years ago;
Experience with the experimental design, data collection, data management, preforming statistical analyses, and oral/written synthesis of findings with regards to the functionality of the pain system (e.g. quantitative sensory testing) OR the stress system (e.g. autonomic or HPA axis measures, stress inductions) OR the brain (e.g. fMRI);
A keen interest in pain-stress interactions;
Experience with project coordination and/or PhD/master students is a plus;
Strong written and communication skills in English (as evidenced by first author publications and oral presentations). Dutch is not required but is considered a plus;
Willingness to collaborate and be a team player with good communication skills;
Interested in developing leadership skills and supervision of PhD/master students;
You have a high degree of responsibility, independence and commitment;
You are accurate, flexible, patient and stress resistant.
WHAT WE CAN OFFER YOU
We offer you a contract as a part-time (60 a 80%, to be determined based on seniority and in agreement) postdoctoral research fellow of indefinite duration with a maximum term of 1 to 4 years;
Appointment at a university listed in the Shanghai Ranking top 100 world universities and located in the heart of Europe (45 min to Brussels, 2-3 hours to London, Paris, and Amsterdam);
Start date of the appointment and contract is determined in agreement, has to take place in autumn 2023 and is 1 October 2023 at the earliest;
Salary determined following national guidelines and taking into account experience. Your remuneration will be determined by salary scale PD1, Click here for more information about our salary scales;
All Ghent University staff members enjoy a number of benefits, such as a wide range of training and education opportunities, 36 days of holiday leave (on an annual basis for a full-time job) supplemented by annual fixed bridge days, a bicycle allowance and eco vouchers. Click here for a complete overview of all the staff benefits (in Dutch). Find out more about working at Ghent University https://www.ugent.be/en/work/talent/considering;
Unique post-doctoral training experience and publishing opportunities within a multi-institutional interdisciplinary grant-funded project;
International, young, ambitious and dynamic research team;
Research infrastructure and training in its use;
The opportunity to strengthen your research portfolio via peer-reviewed publications, gaining interdisciplinary experience by working with a diverse team, and developing leadership skills;
Expanded research network including the opportunity to become a member of the international research group Pain in Motion;
Support with funding applications to expand and/or extend your appointment.
INTERESTED?
Apply before 26/8 23/59 pm (Brussels time) through the e-recruitment system https://jobs.ugent.be/job/Ghent-Postdoctoral-researcher-9000/775954102/
We do not accept late applications or applications that are not submitted through the online system.