PhD candidate MRI Electrical Properties in Radiotherapy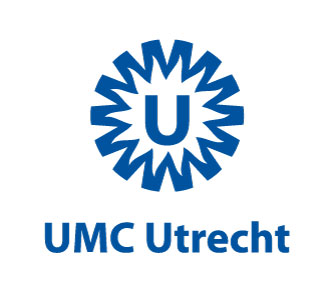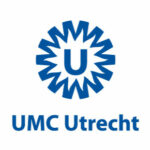 Website UMC Utrecht
This project aims at developing a novel reconstruction framework, which will turn MRI-based electrical properties measurements into a new biomarker for early-stage radiotherapy treatments assessment, and at testing it in clinical settings.
In particular, you will develop a novel reconstruction framework integrating physics-based reconstruction methods and deep-learning solutions. To create the data used to train and validate such framework, you will perform electromagnetic simulations and MRI measurements on phantoms and in-vivo. You will benchmark in-vivo electrical properties reconstructions against metabolic sodium-MRI using a unique high-field metabolic scanner present at the radiotherapy department. Ultimately, to demonstrate the clinical applicability of tissue electrical properties imaging for diagnosis and early-stage assessment of radiotherapy treatments, you will perform the first study in brain tumor patients facilitated by the radiology and radiotherapy departments.
The success of this project will open a window into personalized radiotherapy treatments and improve their cost/efficiency.
The lack of ionizing radiation and the excellent soft tissue contrast make Magnetic Resonance Imaging (MRI) the key imaging method in radiation oncology to diagnose cancer and monitor the efficacy of radiotherapy treatments.
Currently, the assessment of radiotherapy treatments relies on surrogate indicators derived from MRI images, which show changes only months after treatment. To monitor the efficacy of radiotherapy treatments at earlier stages, new quantitative MRI biomarkers are needed.
Radiotherapy alters tissue viability at early-stages of treatment, leading to abnormal electrolyte concentrations, where sodium is the most important electrolyte determining the electromagnetic properties of tissues. Tissue electromagnetic properties would therefore represent an original biomarker to assess tissue viability allowing early-stage treatment assessment.
Tissue electrical properties images can in principle be reconstructed from clinical MRI measurements. However, state-of-the-art physics-based reconstructions are very sensitive to noise in the MRI signal, making these images inadequate for clinical use. Recently, the introduction of deep-learning methods and their integration with physics-based reconstructions have demonstrated impressive improvements in image quality, opening a new horizon for this technique.
The starting date is at the latest September 1st 2021.
Department
You will be working at the internationally renowned Center for Image Sciences at the UMC Utrecht, within the Computational Imaging Group. In this project, you will collaborate with a team of image scientists, mathematicians, physicists, radiologists and radiation oncologists.
Profile
You have a master degree in either Electrical Engineering, Biomedical Engineering, Computer Science, Physics or Mathematics. You are also strongly motivated to acquire deep knowledge of MRI. A strong affinity with numerical computation, deep learning, and electromagnetism is highly appreciated.
The maximum salary for this position (36 – 36 hours) is € 3.196,00 gross per month based on full-time employment.
In addition, we offer an annual benefit of 8.3%, holiday allowance, travel expenses and career opportunities. The terms of employment are in accordance with the Cao University Medical Centers (UMC).
More information
If you have any questions about this vacancy, please contact Stefano Mandija, Assistant professor, phone number: 088-7556037, e‑mail adress: S.Mandija@umcutrecht.nl.
Acquisition based on this jobopening is not appreciated.