ISMRM Benelux Challenges 2019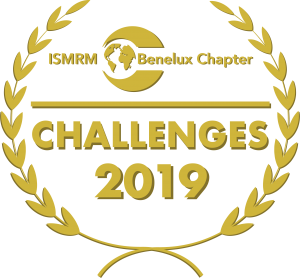 After a successful first edition of the ISMRM Benelux Challenge 2018 at our 10-year Anniversary, we are proud to announce that this year's ISMRM Benelux has 2 new Challenges:
We strongly encourage young researchers in our community to apply for these Challenges in order to present their own ideas in front of a scientific commission and have the chance to receive funding of 25.000 euro to perform this research. Specific requirements for the Challenges can be found by clicking on the links above. The general procedure is described below:
 General procedure
The proposal should be filled in according to one of the predefined application forms (see links above). Please carefully read the instructions on the draft application form. It is very important that you correctly fill in the application form according to the draft provided. If answers to questions are missing or the predefined structure is not followed, the application will not be reviewed.
The proposal must be submitted as a PDF by email to challenge@ismrm-benelux.org before December 7th 2018 (23:59 CET).
The submitted proposals will be reviewed by five independent reviewers from the ISMRM Benelux Community.
The applicants will be informed about the results of the review process in the first week of January 2019.
The applicant should be available to present the proposal (if nominated) during the plenary session of the ISMRM Benelux 2019 meeting, which will take place on January 17th 2019 in Leiden, the Netherlands
The pitches of the top 2 candidates will be judged by an independent jury of 3 members from within the ISMRM Benelux community.