PhD student on imaging of cerebral abnormalities after COVID-19, a 3 and 7T study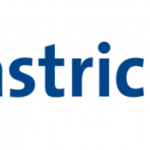 Website ‎@jfajansenphd Maastricht University Medical Center
ZoomCOVID: Zooming in on cerebral abnormalities in severely affected COVID-19 patients: a 3T and 7T MRI study
Job description
We invite applications for 1 PhD position in clinical neuroimaging at the departments Intensive Care and Radiology & Nuclear Medicine at the Maastricht University Medical Centre+, the Netherlands. The position is embedded in the School for Mental Health and Neuroscience (MHeNS) in the University of Maastricht. COVID-19 is an infectious disease, which in severe cases leads to intensive care unit (ICU) admission. One of its feared complications is brain injury. With the candidates work, we aim to contribute to the current understanding of the COVID-19 neuropathogenesis in severely affected ICU survivors linking MRI abnormalities and serial patients measurements during ICU admission (Maastricht Intensive Care COVID cohort, MaastrICCht). For this, novel MRI techniques will be advanced to detect abnormalities of the cerebral microvasculature and microstructure. This project will also involve scanning at ultrahigh field (7.0 Tesla), and important methods for this approach will be the measurement of blood-brain barrier leakage and glymphatic clearance. As a PhD-student you will be a team player within the MaastrICCht cohort, with a technical focus on all aspects pertaining to MR image acquisition in COVID survivors, computational modeling, and data analysis. You will be working in a stimulating interdisciplinary biomedical team including intensivists, MRI scientists, neuro-radiologists, neuropsychologists and other clinicians.
Requirements
The PhD is a combination of technological skills, team work, and epidemiological data analyses. Preferably, you have affinity with clinical and/or basic scientific research, are able to work in a multidisciplinary setting, you like complex problems, and have good skills in English writing. To communicate with patients and hospital employees, an adequate level of the Dutch language is required. A M.Sc. degree is required in biomedical engineering, technical medicine, computer science, electrical engineering, or other related fields of study. Experience with MRI, data analysis, and MATLAB programming is a strong advantage.
Additional information
Additional information about this vacancy can be obtained from: dr. Marcel Aries (e: marcel.aries@mumc.nl) or dr. Jaap Jansen (e: jacobus.jansen@mumc.nl, p: +31(0)433874908).
Application
Interested candidates should send
·         A letter of motivation
·         A detailed curriculum vitae
·         Contact info of at least two references
to dr. Jaap Jansen (e: jacobus.jansen@mumc.nl)